Fulcrum - Passion QR MTB 27.5 Wheelset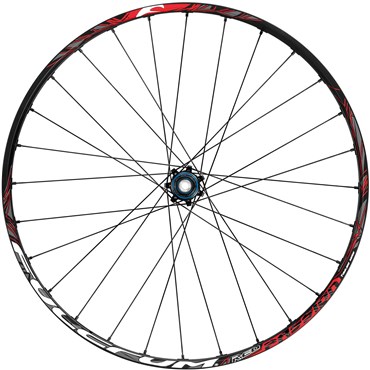 Specifikation
Beskrivelse
Brand
For kids
Component type
Product Description
Ready for the start line.
Lightness and power transfer, without compromise, without equals.
A complete project in which every component, material, dimensions, stiffness, have been designed and finished to create a race-ready MTB wheelset.
This attention to detail makes all the difference especially when you need to trust your mtb wheels in a decisive moment.
Key Features:
Tyre Type: Tubeless Ready
Tyre Width: From 2.1 to 2.5
Discipline: Cross Country - Marathon
Wheel Material: Aluminium
Rim Height: Front and Rear - 16mm
Rim Width: 24mm, 21mm internal
Braking Surface: 6 Bolts or AFS
Front Axle Compatibility: QR/HH15
Rear Axle Compatibility: QR/HH12/XD
Spokes: Front - 28, Rear - 28
Spoke Material: Stainless Steel
Spoke Profile Technology: Rounded, Straight Pull
Front Hub: Carbon, Aluminium flanges
Rear Hub: Carbon, Aluminium flanges
Bearings: Cup & Cone bearing system, adjustable
The Rim:
The aluminum MTB rims have an ultra low, milled profile to keep the lowest peripheral weight possible, making the wheel extremely reactive. This specific shape also provides excellent impact resistance.
Asymmetric: the rim shape has been studied to improve the tensions, balancing the forces coming from the brakes and cassette.
Tubeless ready: over the time tubeless has been established as the preferred solution for the high-end wheels, as it ensures better handling and protection against punctures.
Red Passion is ready for the transformation: thanks to a special contoured and reinforced rim profile that adheres more easily to the tire, while fitting is easy and safe.
Hubs:
The carbon hub and aluminum flange are features of a project that focuses on excellence in material choice as well as in performance.
The new hub system allows the switch from one standard to another, through axle or XD, simply by changing adapters.
These MTB wheels are easily adapted and fitted to all frame standards ready for the next ride!
The freehub body will be submitted to Plasma Electrolytic Oxidation treatment in the laboratory.
Despite the thickness of the material being reduced to the minimum, the duration and strength are maintained with the benefit of a lower weight.
Bearings:
Cup and cone bearings system: extremely easy ball-bearing adjustment.
Reduction of ball-bearing play, increased smoothness, reduction of weight and greater efficiency over time.
Spokes and Nipples:
Aluminum nipples: make it possible to reduce the peripheral mass of the mtb wheels to the minimum, thus increasing its reactivity.
Please Note: Axle adapters for rear wheel are not supplied.