Look - Keo 2 Max
( Save: 33 % )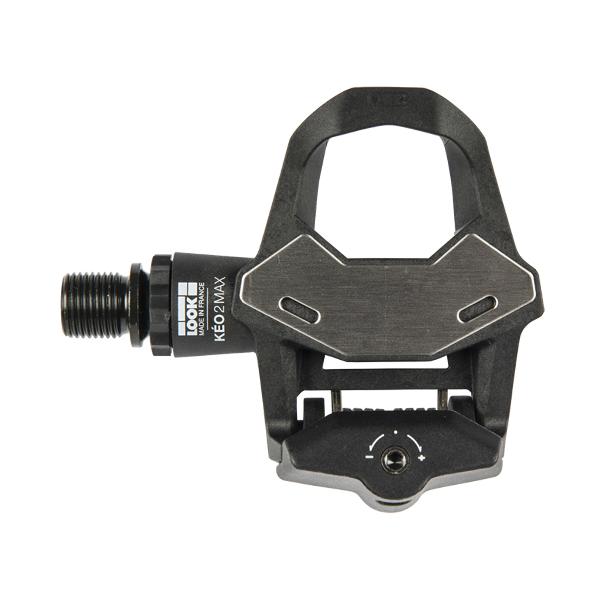 Specifikation
Beskrivelse
Brand
For kids
CE Certification
Component type
Giving you the confidence to go above and beyond your previous PB, Look's new Keo 2 Max Carbon now comes completely remodelled, giving it a new slimmer line, yet a wide contact surface, increasing its efficiency and style.
The Look Keo 2 Max Carbon's width has been increased to 60mm to provide a larger platform and improved foot stability during pedalling, which creates a feeling of unrivalled comfort not found in any other pedal. Look have also sought to optimise the power you transfer thanks to its new 500 mm² of usable surface - which is a 25% increase when compared to the previous model. The shape of the stainless steel plate has been revised to match that of the cleat, to keep - regardless of the position of your foot (depending upon the angular float you use) - the same amount of contact for consistent performance. Increasing the pedal's usable contact surface, without any additional weight gain, improves the power to weight ratio, making the pedal even more efficient, allowing you to perform at your best every ride.
The spindle profile of the new KEO 2 MAX has also been optimised. Built around an oversized Chromoly Plus steel axle, it is composed of an axle with an inner ball bearing and a needle roller bearing, located under the contact surface, to handle the load and distribute it optimally. A serrated washer, previously used to hold the needle roller bearing in place, has been replaced with a conical spacer, which reduces friction, increases fluidity, and by consequence, decreases the geometrical tolerances of the pedal body and play. The sole purpose of the sum of these improvements has been to guarantee you irreproachable reliability, efficiency, durability, and performance.
Prices from :
55
To
98
GBP