Castelli - Velocissima
( Save: 46 % )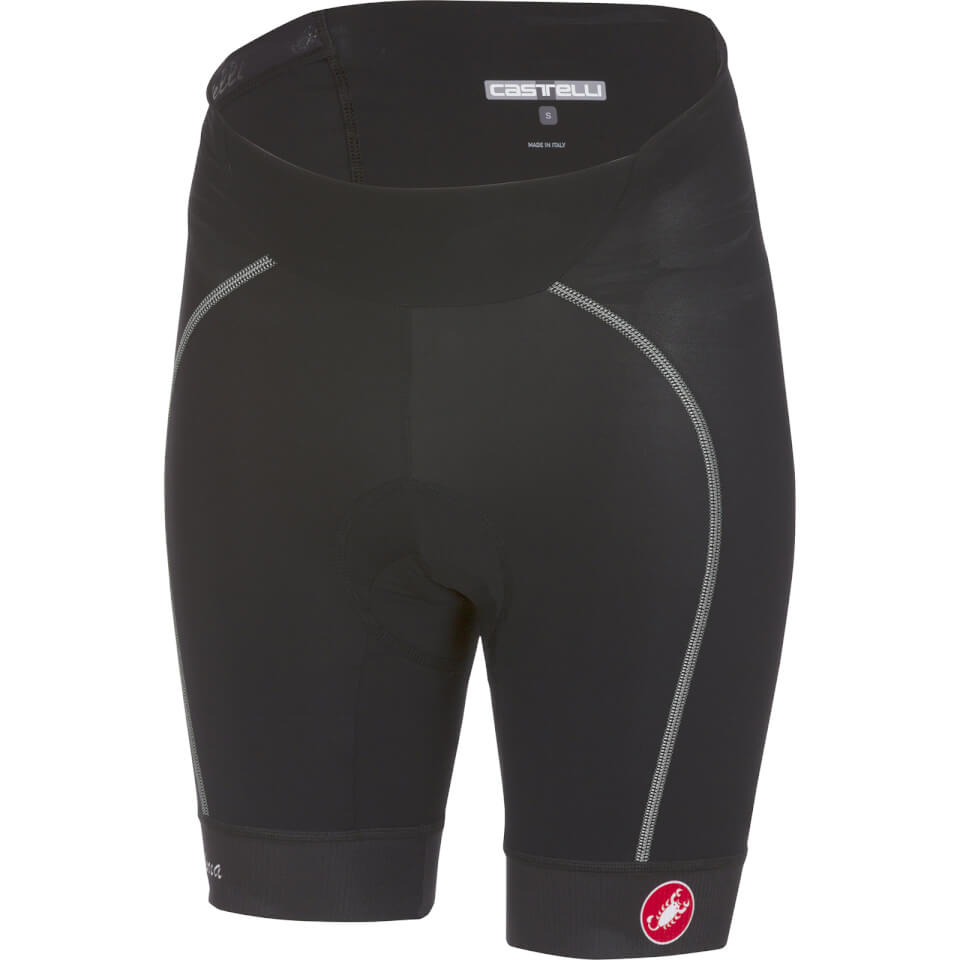 Specifikation
Beskrivelse
Brand
For kids
Clothes type
Castelli Women's Velocissima Bibs are a fantastic pair of shorts for everyday riding. Using many features from their higher end shorts but at a more affordable price point. All the features are there to give you extra comfort on all your rides.
Description
Speedy Endurance
Castelli get a lot of requests for a mid-range performance short, and this one is special. Castelli use Endurance Evolution fabric, a high-modulous very flat Lycra® fabric that feels extremely dry while giving just the right amount of compression. The waist construction eliminates stitching and elastic and lies completely flat. Finally they use the Giro3 leg band from their premium shorts and put in the freshly updated KISS Air seat pad.
Giro 3 Leg Grippers
Instead of stitching silicone elastic to the short, Castelli knit the grip material directly into the short in a 5cm-wide band that gently compresses while securely holding the short in place. It lies completely flat for improved aerodynamics.
Kiss Air Seat Pad
The kiss Air seat pad aims to incorporate as many of the features and comfort as the top-of-the-line progetto x2 seat pad but at a more affordable price.
1. Seamless skin care layer: A super soft, brushed microfibre top that maximizes comfort and fit. Seamlessly engineered to eliminate chafing and abrasion. Flexible to move with you. Bacteriostatic treatment to avoid saddle sores and infection.
2. Continuously variable thickness: Dual density and infinitely variable thickness gives you the perfect cushioning for every part of the pad. Maximum thickness and density in the ischial zone, tapering to moderate thickness in the perineum, and minimum thickness at the perimeter.
3. Anatomic shape: Comfort is further enhanced by creating a perfect interface to your body during every pedal stroke.
Endurance Evolution Fabric
Endurance Evolution fabric provides optimum muscle support and feels dryer in nearly all conditions.
Read More
Prices from :
40
To
99
GBP