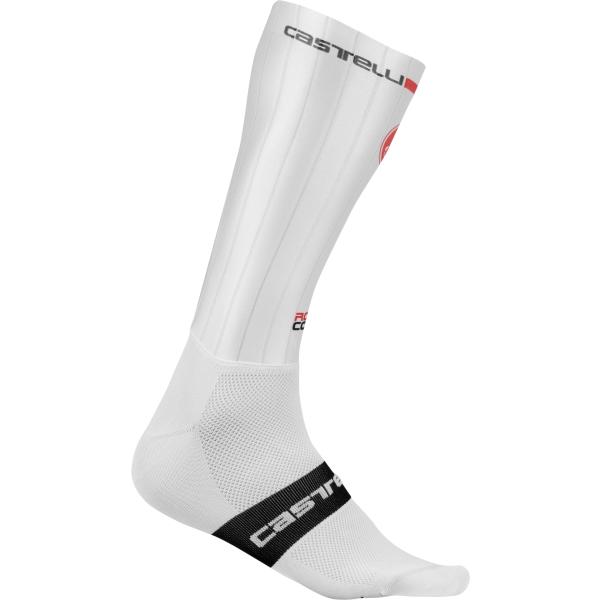 Specifikation
Beskrivelse
Brand
For kids
CE Certification
Clothes type
The Castelli Fast Feet Socks have been developed to provide an aero advantage for road racing when it's too warm for the faster shoecovers.
Warm weather aerodynamic enhanced sock
Sock portion based on Castelli's Rosso Corsa sock for in-shoe comfort
Leg portion is constructed with engineered grooved Lycra to help detach airflow
Castelli's Fast Feet project includes aerodynamic foot coverings for every condition. To create the Fast Feet Sock, Castelli took the leg portion of their TT shoecover and stitched it to their most comfortable sock. It's the same as the aero sock they supply to Team Sky, and it's a favourite amongst the riders.
Windproofness: ● ● ○ ○ ○
Waterproofness: ● ○ ○ ○ ○
Insulation: ● ● ● ○ ○
Breathability: ● ● ● ○ ○
Lightness: ● ● ● ● ○

Prices from :
27
To
39
GBP