Altura - Thermo Elite

Shoe Covers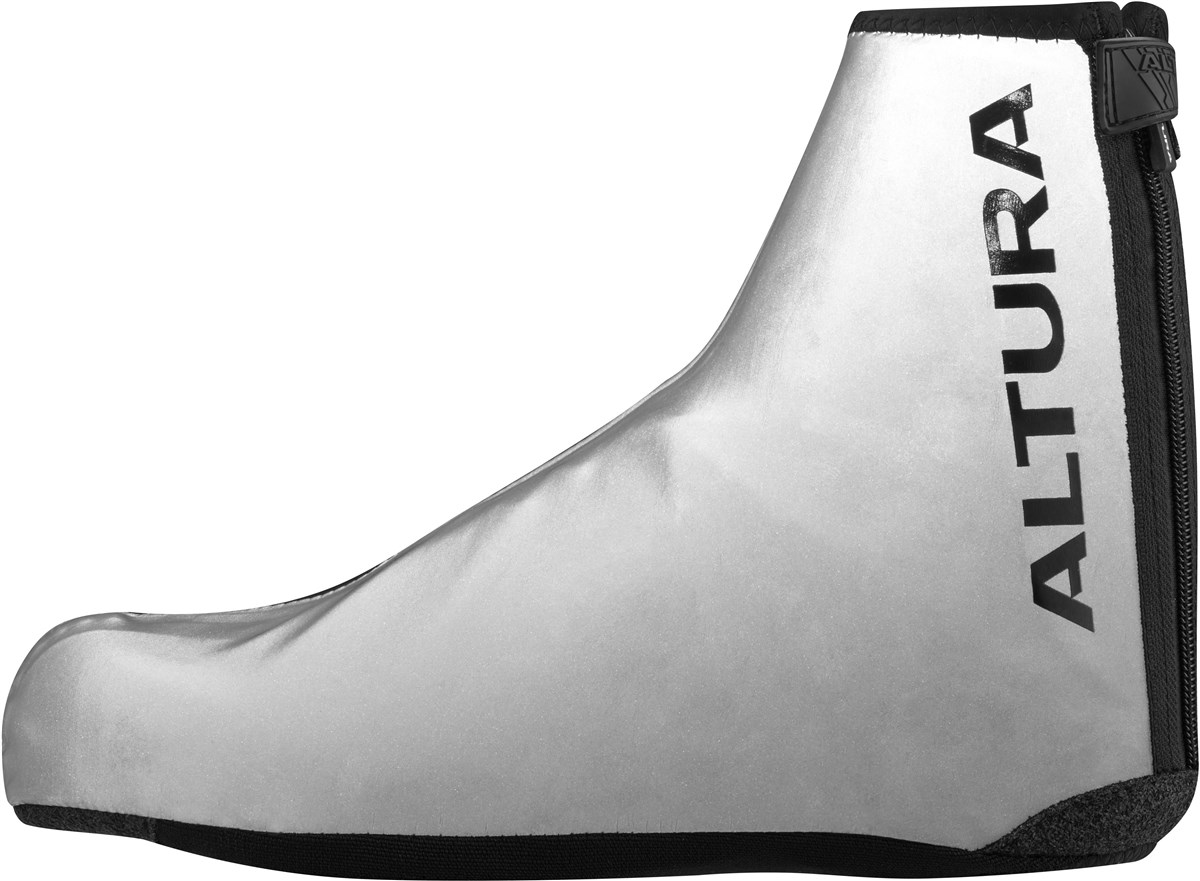 Specifikation
Beskrivelse
Brand
For kids
Clothes type
While they may look like standard waterproof cycling overshoes, these Altura Thermo Elite Overshoes really shine after dark. Thanks to fully reflective outer surface these overshoes do a wonderful job to maximise your visibility as you ride.
Description
Combining excellent windproof and waterproof characteristics with a high level of after-dark reflectivity the Thermo Elite overshoes are perfect for those cycling in dark and damp conditions. While the overshoe may look like any other, in a subtle grey finish, in fact, the whole overshoe becomes a source of highly visible reflectivity, your pedalling motion remarkably easy to discern when caught by the beams of headlights and streetlamps - just what you need for extra road safety.
Whether it's an early morning and late evening winter commute or getting in an after-work training session, these overshoes will let you battle through rain and darkness in comfort and with a greater level of visibility.
Read More
Prices from:
20
To
43
GBP