Castelli - Climber s
( Save: 22 % )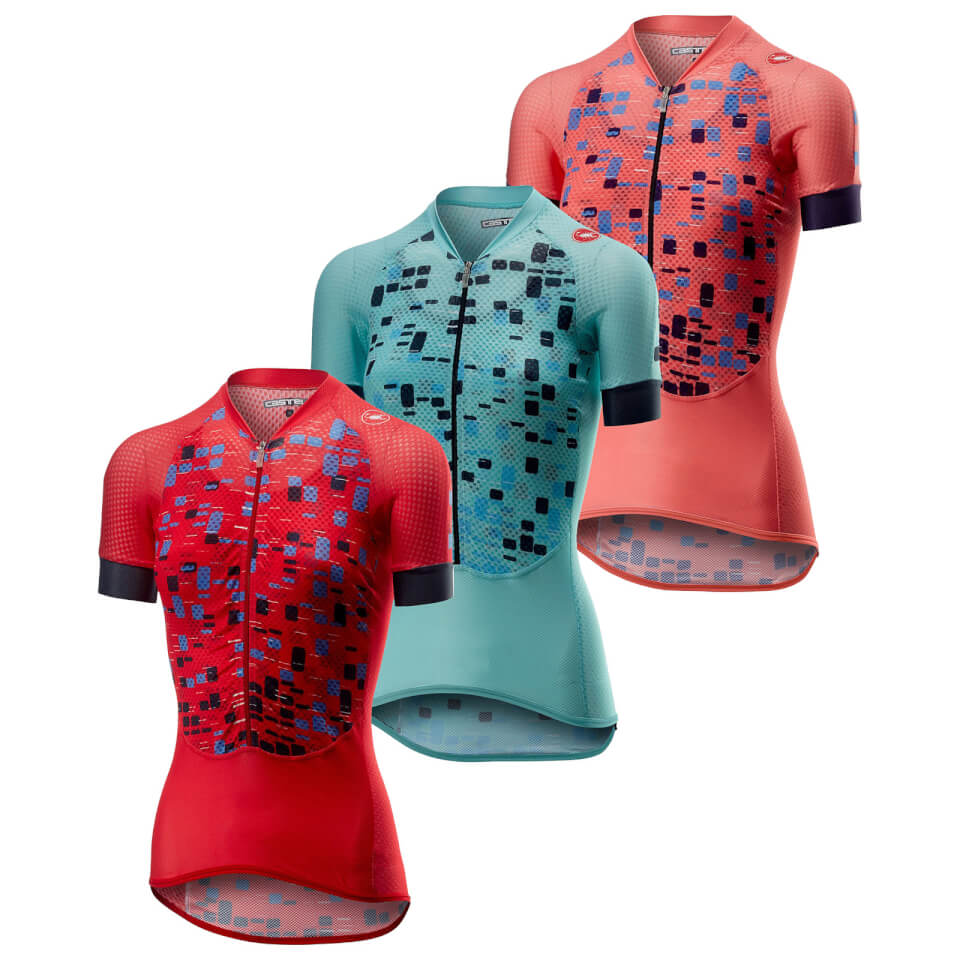 Specifikation
Beskrivelse
Brand
For kids
Clothes type
This ultra-lightweight jersey for women is ideal for climbing and hot weather. It has a 3/4 front zipper and an internal bustier - so until you get well ventilated, but still covered. It also offers UV protection that blocks 93% of UV rays.
Women's jersey with bustier for hot days: the Climber's W Jersey from Castelli
This jersey started life as a lightweight jersey to make climbing easier. But it turned out to be ideal for hot weather, and, surprisingly, it's very good in cool weather or even rain (under a vest or jacket) because it has absolutely minimal moisture absorption. The inner lining keeps it modest and adds a nice desgin detail to one of CAstelli's most technical jerseys ever.
Features - Climber's W Jersey
StradaPro 3D fabric on back provides support to pockets and UPF 16 protection
75 g/m2 Flusso 3D fabric on front and shoulders keeps the jersey light and dry
Internal bustier eliminates problems with transparency
3/4-length zip
3 rear pockets
AirMesh arm bands
Weight: 95g
Recommended temperature range: +20°C to +40°C
Technologies
STRADAPRO 3D
100% polyester multidenier fabric. The 3D weave reduces contact area with your skin to provide excellent wicking. It dries in the blink of an eye and in fact is the ideal fabric for hot-weather racing.
ROSSO CORSA
Castelli's Rosso Corsa label is only applied to the highest-level products we make. Every thread and fiber, every curve and contour is obsessed about. Rosso Corsa represents a categorical breakthrough in cycling innovation and the meticulous craftsmanship you expect from Castelli's performance-enhancing apparel.
Prices from :
37
To
55
GBP