Met - Manta
( Save: 26 % )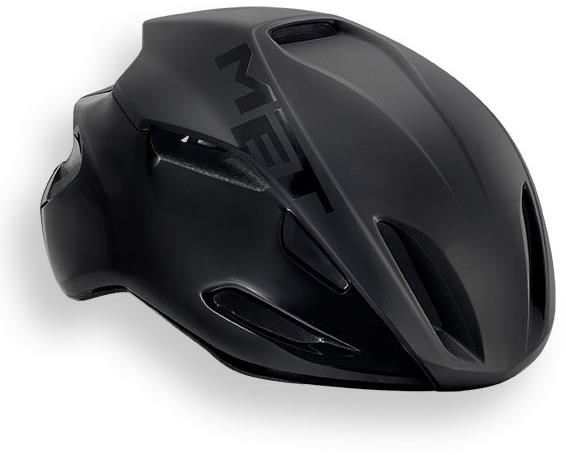 Specifikation
Beskrivelse
Brand
For kids
CE Certification
Clothes type
Built in Light
The Manta's aerodynamic design provides incomparable performance in the wind tunnel by saving 10 watts at 50km/h compared to other similar road helmets. Thanks to the design, the position of the vents and the NACA crown vent help keep your head cool without increasing drag.
Features - Manta
HES Construction
Helps the energy management of the helmet by spreading the force of the impact out over the full shell instead of it being localised in one area.
In-Moulding Intelligent Fusion
Different densities of material, depending on the characteristics of each model.
Safe-T Advanced
Or top of the range retention system provides the best weight and comfort ratio. 25% lighter than the Safe T Smart, the Safe T Advanced is welded which helps to reduce the weight. The contact points have increased comfort with a larger cradle surface area which is also designed to aid ventilation at the back of the head. The micro adjust dial offers very precise movements with 2mm per click for horizontal adjustment. The vertical adjustment offers 4 steps for the perfect fit. As standard on all of our helmets, the retention features a full 360 degrees retention ring which fits around the head bringing unparalleled comfort with a very secure fit. The Sinethesis size adjuster is also reflective.
Air Lite Straps
Breathability and comfort are extremely important, 15% lighter than a standard helmet strap, they are also more aerodynamic than a standard strap/divider combination. To provide additional visibility the straps also come with reflective detailing on the Sinethesis.
Air Lite Dividers
Ultra flat design helps to reduce aerodynamic drag.
Embedded Strap Anchor Points
Improves the aerodynamics and the straps' tensile strength is more evenly distributed in case of impact.
Coolmax™ Internal Padding
strategically placed to provide the best comfort and sweat absorption.
Full Gel O2 Padding
Also supplied as a spare set of padding which is hypo-allergenic, anti-bacterial and made from biomedical gel which helps to keep the head cooler, is more durable and won't smell of sweat.
Reflective Stickers
At the rear of the helmet make you more visible.
Neoprene Bag
A MET helmet bag is also provided with the Manta for safe transportation.
Video MET Manta
Prices from :
88
To
158
GBP