Lazer - Z1
( Save: 27 % )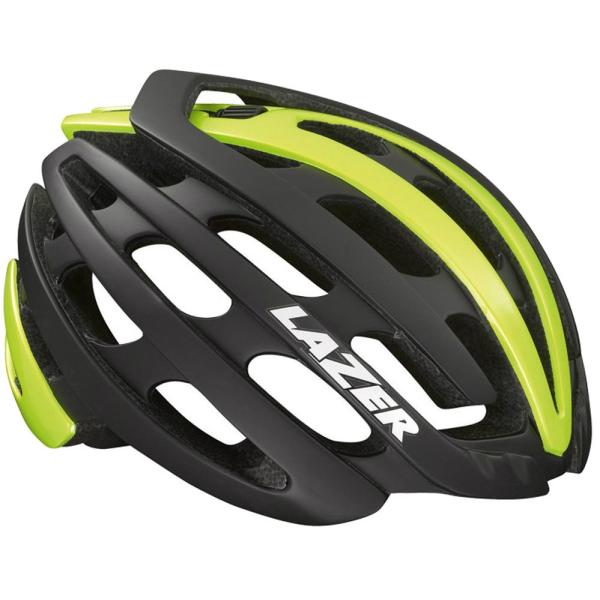 Specifikation
Beskrivelse
Brand
For kids
CE Certification
Clothes type
The Z1 is Lazer's most ventilated road helmet to date, and now features their cutting edge signature, the new spoiler, as well as cartloads of protection and performance enhancing technology.
While looking great and aiding you to perform to the best of your ability are both great features of a helmet, safety must always remain the top priority. With this at the forefront of their minds, the team at Lazer identified that one of the weakest points in the skull is around the temple. So to combat this, they designed the Z1 to offer additional coverage at the side of the head by lowering the helmet in that area.
Without adding weight, while ensuring comfort is maintained, Lazer have also made an upgraded extra light version of the award winning Rollsys tension adjustment system, called ARS or Advanced Rollsys System, to ensure that you get the right fit on every ride. Ventilation was also a huge priority for Lazer when it came to designing the Z1. There is nothing worse than wearing a helmet on a long road ride that supplies you with little or no ventilation. To keep you cool, comfortable and ensuring any loss in performance is prevented through overheating are the Z1's deep ventilation channels which draw air through the helmet, while keeping the gap between head and shell to a minimum.
Available to purchase separately, the detachable shell, helps to improve the aerodynamic performance of the helmet over an open helmet whilst also covering your head should the weather take a turn for the worse, and attaches without the need for any additional fixings.
Prices from :
112
To
215
GBP