Altura - Sportive Mitt Short Finger Cycling Gloves SS17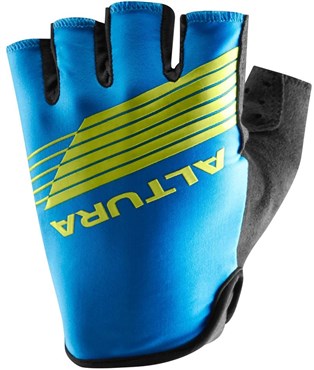 Specifikation
Beskrivelse
Brand
For kids
Clothes type
Product Description
Offering extra comfort on long rides, the Altura Sportive Short Finger cycling mitts are the perfect gloves for long cycling adventures.
The palms feature strategically placed Altura ProGel™ gel inserts, which help to keep your hands comfortable on the bars as you pound out the miles. Perforated palm panels are combined with flex mesh uppers to offer enhanced breathability and wicking through Altura Dry™ technology.
Further enhancing comfort these gloves feature Altura Ergofit™ 3D patterning for a palm with less fabric for a more comfortable fit.
Silicone grip print, microfibre sweat wipe and easy removable finger tabs all help these cycling mitts to stand out from the crowd.
Key Features:
Altura Dry™ technology enhanced breathability and wicking through perforated palm panels and flexmesh upper panels
Altura Ergofit™ 3D patterning delivers a palm with less fabric and therefore fewer creases for a more comfortable fit
Altura ProGel™ strategically placed gel inserts to give enhanced comfort
Silicon grip print: enhanced grip through silicon palm and finger printing
Strategically positioned microfibre sweat wipe
Easy removal finger pull tabs
Fitted