Bell - Damen Hela MIPS Helm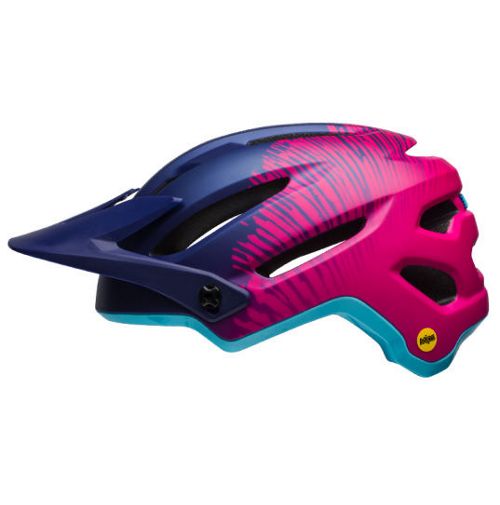 Specifikation
Beskrivelse
Bell Hela MIPS Women's Helmet
What's more important than comfort when it comes to protection? The Bell Hela MIPS Women's Helmet is a trailblazer for those taking to the trail and packs high-end technology ready to define the definition of cosy.
Boasting unrivalled protection without compromising on comfort, the Hela MIPS Women's Helmet is worthy of any offroad session. With an extremely lightweight feel, the tough hard shell works in tandem with the integrated MIPS system to deliver unparalleled safety to inspire confidence in your ride. For those that love to kick up roost with their friends, the adjustable visor keeps your eyes shielded from the loose terrain and the float fit retention system keeps your head stable no matter how rough the surface below becomes.
Keep Cool
Thanks to the adjustable fitting allowing you to customise comfort and breathability on the go, the Sweat Guide™ Padding also offers an extra layer of protection while working to reduce the build-up of moisture. With 15 vents venting out warm air around the head, keeping cool as you approach the uphill climbs will certainly give you the edge.
What is MIPS?
MIPS is a Brain Protection System
Rotational motion can cause brain injuries
The low friction layer allows a sliding movement of 10–15 mm, in all directions, reducing rotational motion to the brain during impact
MIPS adds protection
Features:
Float Fit™
Fusion In-Mould Polycarbonate Shell
Goggleguide™ Adjustable Visor System
MIPS-Equipped
No-Twist Tri-Glides™
Sweat Guide™ Padding
SPECIFICATION
WEIGHT: 380 Grams VENTS: 15 CERTIFICATION: CE EN1078CPSC Bicycle
BuyBell from Chain Reaction Cycles, the World's Largest Online Bike Store.