4iiii - Viiiiva HRM ANT Pulsbælte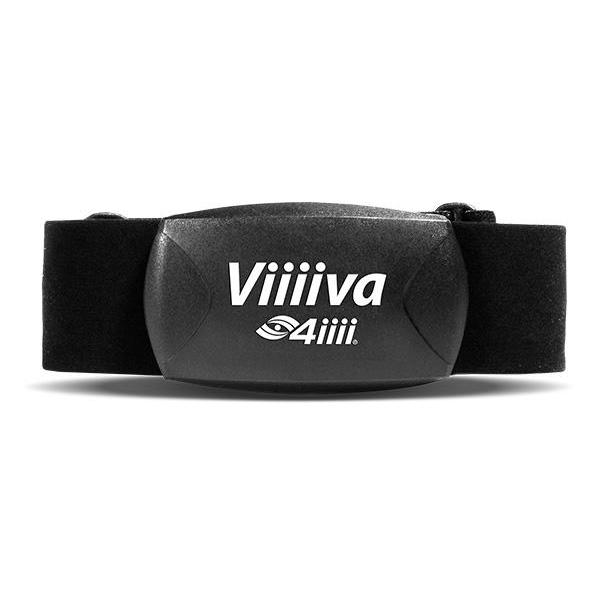 Specifikation
Beskrivelse
4iiii Viiiiva HRM ANT+ heart-rate strap is a comfortable, easy to wear heart-rate strap with a very high precision. Because you can bundle multiple ANT+ sensors and Bluetooth signals into a single Bluetooth signal, this heart-rate strap is ideal if, for example, you use Apple TV in combination with Zwift. The 4iiiiii Heart Rate Sensor then acts as an ANT+ bridge, and ensures you to connect all your sensors to your Apple TV or other Apple device.

With this heart rate strap you can easily collect data from other ANT+ bike sensors, such as a cycling computer, speed and cadence sensor. You can then easily transfer this data to your iOS or Android smartphone or tablet through Bluetooth. This gives you all the data in one place. Perfect to use in combination with your cycletrainer. This makes the use of an ANT+ dongle unnecessary.

The Viiiiva has the so-called beat-to-beat measuring system, an optimised measuring system for registering your heart rate. With this new system, the 4iiiiii Viiiiva is up to 10x more sensitive to heart rate capture than other heart-rate bands. This ensures a very precise heart rate registration. Ideal for cyclists who have high demands for their cycling attributes. In addition, the Viiiiva offers a high level of usability. The Viiiiva also has a good memory. You can now collect up to 65 hours of training data on your Viiiiva.

Furthermore, with the Viiiiva you have access to useful training tools of 4iiii such as 4iiii PRECISION and Sportiiii coaching. With these tools you can easily and conveniently keep track of your training data and optimise your training programme. Do you play sports in the gym every now and then? The heart rate strap is also easy to pair with cardio devices. Ideal if you also want to train on heart rate in the gym. You can enjoy up to 200 hours of all the comforts of your Viiiiva heart rate strap with the supplied button cell battery.