Sealskinz - Super Thin Pro Hydrostop

Strømper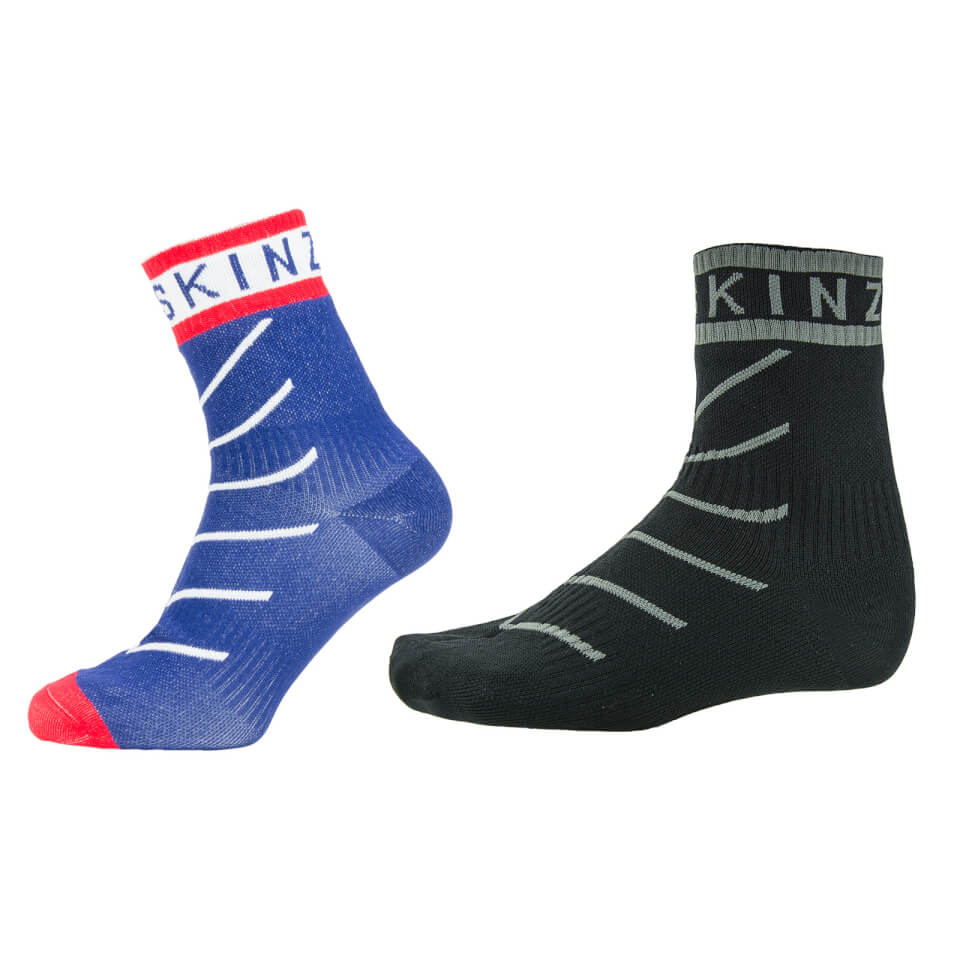 Specifikation
Beskrivelse
Mærke
Til børn
Kategorier
Super thin and super light, the Sealskinz Super Thin Pro Ankle Socks with Hydrostop are still high-performance waterproof socks. Designed for milder conditions but where waterproofness, moisture wicking and breathability is vital.
Beskrivelse
The Super Thin Pro Ankle Socks with Hydrostop excel when you're racing and training in wet, where keeping water out is important but so is ensuring sweat can escape leaving feet comfortable for the long haul. A hydrophilic membrane keeps is waterproof and windproof while the Bamboo lining keeps comfort levels high thanks to its wonderfully soft feel. At the ankle, a Hydrostop band reduces water ingress and holds the socks firmly in place. Lastly, the anti-microbial properties prevent bacteria build-up reducing odours at the end of a tough day in the saddle.
Hydrostop Usage Guide - SealSkinz Hydrostop technology creates a seal between the sock cuff and skin, helping to reduce the amount of water from running down the leg and into the sock. Due to this close bond between sock cuff and skin, it is recommended that Hydrostop socks are only used outdoors and not for a prolonged period of time. Incorrect or prolonged use can result in excessive rubbing against the skin and may in a very small minority of cases cause minor skin irritation. The Hydrostop seal material has been fully tested to EN ISO 10993-5: 2009 and is OEKOTEX compliant.
Se mere her
Priser fra:
115
til
240
DKK