lazer - Z1 Aeroshell Helmet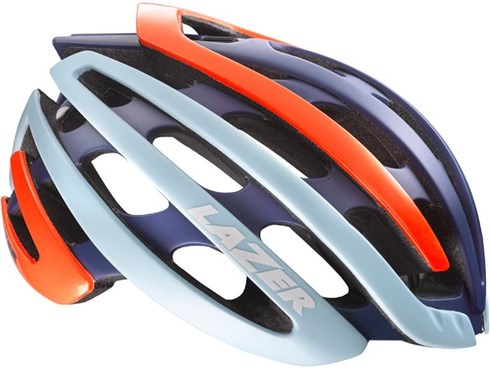 Specifikation
Beskrivelse
Mærke
Til børn
Kategorier
mips
Product Description
The Lazer Z1 aeroshell road helmet is an advanced and super stylish lid with great venting to take on any training session or race. The Z1 is Lazer's most advanced road helmet to date and compares to the top end models from competitors.
The Z1 aeroshell features advanced technologies such as T-Pro and the Advanced Rollsys System.
T-Pro stands for Temple Protection with the sides of the outer shell extended down around the top and sides of your face. This is designed to provide extra facial protection in a crash.
One of the standout features of the Z1 road helmet is the Advanced Rollsys Retention system which wraps around your head for a more comfortable feel. You can easily adjust the Rollsys via the rotary dial on top of the helmet. It's easy to do with one hand so you can make micro adjustments on the fly, as you ride.
As with any good road lid venting is critical to keep you cool, comfortable and prevent any loss of performance through overheating. The Z1 uses deep vent channels to draw air through the helmet while keeping the gap between your head and the shell to a minimum. The Lazer Z1 comes with 31 vents.
Aero Shell Included: The detachable shell, without need for any additional fixings, helps to improve the aerodynamic performance of the helmet over an open helmet whilst also covering your head should the weather take a turn for the worse
Weight - 225g (Size M)